The D-List: Helpful Advice for Pursuing Your Dreams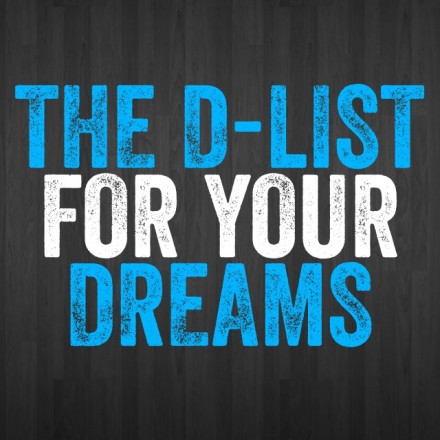 Ever have a burning passion or deep interest within your heart or mind? That's what I like to think of as a dream. It's that thing you know God has placed in your heart and mind for a reason. It's the thing you would still do even if you didn't get paid to do it. It's "where passion and purpose meet."
Some of us have dreams and/or even short-term goals related to a number of things including: spirituality, family, community, health/wellness, love/relationships and/or careers. Whether you have a passion for teaching, social work, entrepreneurship, medicine, sales, corporate, TV/film or even being a stay-at-a-home mom, we all have different paths that are uniquely tailored to us based on our talents, gifts and interests.
It's not always easy working toward your dreams, but I want to encourage and enlighten those of us who are on the path towards greater; in hopes that these friendly tips will help keep us all on track.
Discern and decide based on God's voice.
Struggling to hear God's voice and His direction? It's likely due in part because we're preoccupied with other things like: relationships, television, work and social media. Trust, I've been guilty of this as well. With social media, if you're not careful you'll end up following and hearing everyone else except God. When you're trying to make a tough decision or determining next steps, a good qualifying question you should ask yourself is, "Can I see God in my goals?* The best place you can be is where God wants you to be. So, whatever you're seeking in life, start first by seeking God through prayer and His word.
Devise a plan.
It's often been said, "If you fail to plan, you plan to fail." We can't always map out our lives as perfectly as we'd like, but we can definitely try. Whether it's creating a vision board, writing a letter to yourself, developing a business plan or writing your short-term and long-term goals, take the time to think it through. It may sound cliché, but for me personally, my vision boards are less about cars, houses and material things and more about faith, family, love and wellness. Whatever method you go decide to go with, choose something that will serve as a visual reminder. Furthermore, Tony Gaskins reminds us to "pray and prepare;" meaning that we must also remember to plan how we're going to handle and manage all that we will receive.
Do something.
"Faith without works is dead." We can pray and plan all day, but if there's no action then what's the point? Action is what differentiates those who want to be from those who are. If you're a writer, then write. If you're an actor, then act. If you're a teacher or educator, then educate. If you're a producer, then produce. If you're a singer, then sing. If you're an entrepreneur, then own it. Whatever it is, don't just talk about it; be about it. Make it a point to do something each day, each week, each month or each year that that in some way will ultimately contribute to goals and dreams later down the road.
Decline excuses.
Don't make excuses for not starting. Even if the first step means taking a class or a workshop to learn more about what you want to do, do it. There was a time when I was in a city where certain opportunities weren't readily available to me based on my interests, but I still managed to do things online or attend events in other cities. Instead of making excuses, start making investments.
Disregard the dream killers.
Please understand that not everyone will get it and not everyone will support you because it's not for everybody when it's just for you. I heard a great quote last year during Rob Hardy's Amazing Stories and it said, "Never waste your time trying to explain who you are to people who are committed to misunderstanding you." Besides, why waste time trying to tell them when you can just show them.
Don't allow distractions to interfere with your discipline.
It's inevitable – stuff happens. But if it's really something you want and something you know God has destined for you then you must have discipline/self-control and focus and (i.e., spending less time on social media/watching TV and/or not allowing laziness to win every time). Create more discipline by setting hard deadlines, calendar reminders and/or find an accountability partner or mentor.
Delays aren't always denials.
Having faith in God doesn't necessarily mean you trust Him to give you everything you want; rather it's about trusting Him to give you what you need when you need it. Sometimes God is simply saying, "Not yet." Yeah, I know, waiting sucks! We waited and lived in a city for much longer than we initially planned, but when God moved He moved and eventually we moved. When it happened, it was as if everything happened so seamlessly. That's how I knew it was God. Anything I've ever waited on – whether it was my husband, my career, a move – has always been worth the wait. Just remember, nothing is easy and everything takes time, and God's timing is better than ours anyway because He sees all and knows all.
Detours can lead to new destinations.
In addition to delays, sometimes we will experience detours. Sometimes plans just change and for a number of reasons: it's not in God's will for our lives, we change our minds/interests and/or we experience life changes. Take our parents for example. I know for many of us a lot of our parents altered their plans just to make life better for us. There will be times for us as well when we may have to do the same for our families, loved ones and/or the generation coming after us when it's necessary. More importantly, we have to embrace the detour especially when that means doing more to please God and serve His people versus doing something just to please ourselves.
Double the faith when you get discouraged by disappointments.
We all have moments when we feel stuck and/or we allow disappointments, setbacks and fear to discourage us: you didn't get accepted to the school; still waiting for that call-back or interview; you keeping hearing "no";" the money runs out; you've had enough of your 9 to 5; you're in a place -physically, mentally or spiritually – that isn't conducive to your plans, etc. Believe you me, I've been through instances like these and more but remember 1Timothy 1:7:  "…God hath not given us the spirit of fear; but of power, and of love, and of a sound mind." Fear, obstacles and defeat are merely distractions, but don't let them keep you from your aspirations.
Furthermore, I love Proverbs 3:5,6: "Trust in the Lord with all thine heart; and lean not unto thine own understanding. In all thy ways acknowledge him, and he shall direct thy paths."
That's why you have to double up on your faith. It's hard when you can't see the outcome or you can't make sense of it all, but by acknowledging Him as Lord over your life that's saying "I trust you no matter what and believe within my heart that you will do it; and when you do it, I will give you all the glory."
*Check out more of "Can You See God in Your Goals?" – http://shondabrownwhite.com/?p=361