New Book Now Available – Don't Be A Wife To A Boyfriend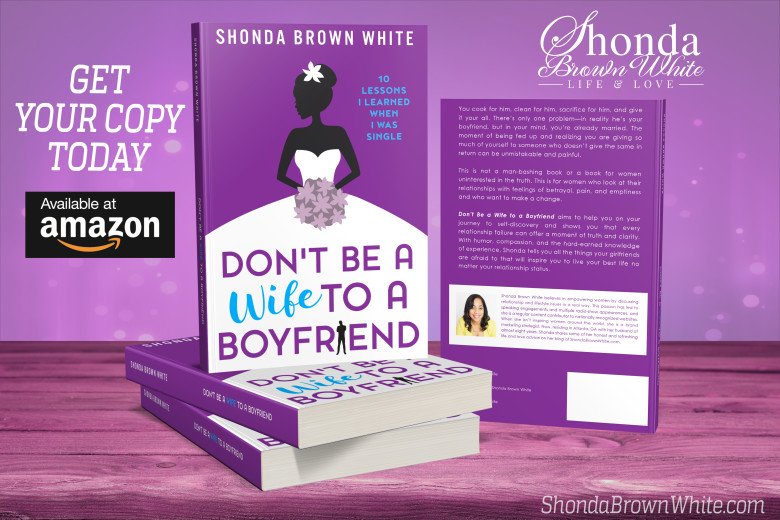 On the heels of the popular and viral smash hit of the article, which was featured on ShondaBrownWhite and xoNecole.com, comes the inspirational, real talk book: Don't Be A Wife To A Boyfriend: 10 Lessons I Learned When I Was Single. 
After months and months of writing, editing, designing, and more editing, I'm happy to present to you my labor of love. I've had long nights, early mornings, but it's all been worth it.
Although I tell you all the things your girlfriends are afraid to tell you, it is my hope that you be will be inspired through my real talk, humor and compassion that you will be inspired to live your best life no matter your relationship status.
Click here to get your copy today! 
Once you've had a chance to read it, be sure to leave a review and connect with me on social media: @ShondaBWhite or on Facebook: Life & Love Shonda Brown White. As always, be sure to check out other great content on my site.
Thank you for the support!