Can You See God in Your Goals?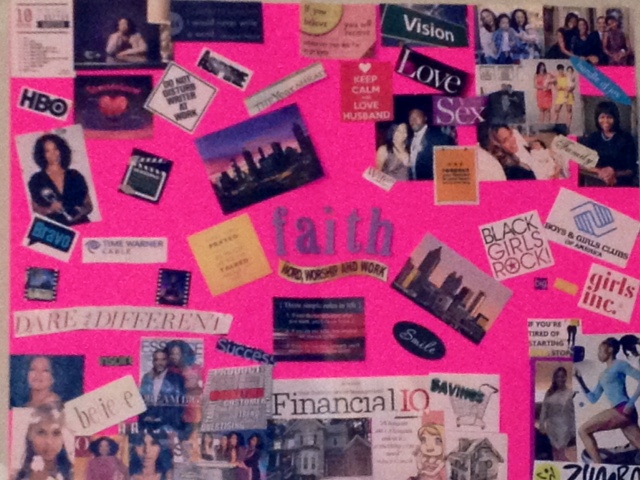 When the New Year approaches, we usually sit down and brainstorm our goals or resolutions for the year. Whether it's a list, a vision board, or a journal we find a way to map out our plans for the year. In Proverbs 21:5 it tells us, "The plans of the diligent lead to profit as surely as haste leads to poverty." It emphasizes the importance of planning and working hard. Nevertheless, when we sit down to write these goals we must ask ourselves, "Is God placed at the center of our list? How do we create plans with God in mind?"
Proverbs 16:3 couldn't have explained it any better when it said: "Commit to the Lord whatever you do, and he will establish your plans." In other words, if our plans line up with God's will, He will create the path and plans needed to accomplish our goals.
Furthermore, Matthew 6:33 reminds us that if we "Seek first the kingdom of God and His righteousness…all these things shall be added…" We say we want to receive more and be more financially sound, but we refuse to give to others and be a good steward of our money. We say we want to be blessed but refuse to be a blessing to others.
Simply put, we can't get so caught up in the GOAL that we miss out on GOD. As we begin to create goals for each area of our lives, we can use the following verses to help ensure they are aligned with God's word.
I want to be fit and healthy in each way/area of my life*:
Spiritually – Matthew 6:33; Matthew 22:37-38; Matthew 28:18-20
Family/Friends – John 13:34-35; 1 Peter 3:8
Physically – 1 Corinthians 6:19-20
Career – Proverbs 31: 13, 15, 17
Financially – Malachi 3:10; 1 Timothy 6:6-10; Matthew 6:24
Sometimes, as hard as we try to make things happen, it may not be a part of God's plans, or it may not be the right time but we have to be comfortable with handing over our goals to God no matter what. We have to release the control and accept his plans over ours sometimes even when it doesn't make sense or line up with our timeframe. Nevertheless, if our plans are aligned with God's plans, then we can rest in the comfort knowing that ultimately He will establish where and what needs to happen in our life at the appropriate time. The best place you can be is where God wants you to be. 
We can read every type of book or article that provides tips on goal setting and mapping out our "life plan," but if we fail to make God a part of our life plans, then we're headed down a road toward the "never lands" – where we'll never see the promises of God fulfilled.
*Or replace "I" with "We" for married couples who also create goals together):