Say No to Mundane Marriages: 5 Ways Wives Can Keep It Spicy and Sexy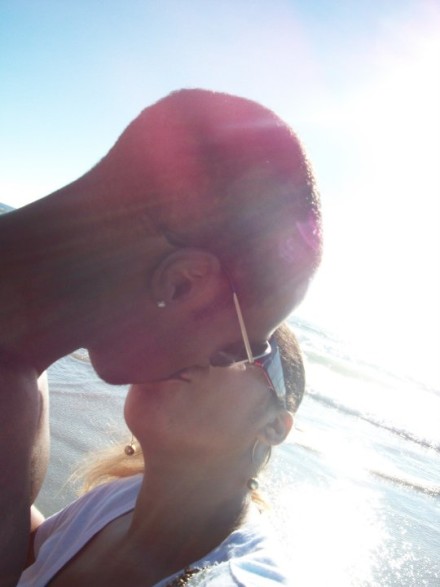 People assume when you're married the fun stops, but that's not always true. Marriage doesn't have to be mundane. As women, it's hard sometimes because we juggle multiple responsibilities as wives, mothers, daughters, entrepreneurs, ministry leaders and career women. There are days when we're impacted emotionally and physically because we're pregnant or just had a baby, we're stressed and working too much or like Monica said, "It's just one of those days." Consequently, we end up feeling worn out, tired, drained and some days we just don't feel sexy.
All of these things, and more, can impact our sexual desire but at one point or another we have to do like JT did and bring the sexy back. Sometimes it's a good idea to carve out some extra time, send the kids to the grandparents or babysitter or literally take some time off to take care of his and our needs…if you know what I mean. Part of rejuvenating ourselves involves making sure we carve out some "me" time and take care of our bodies – mind, body and soul.
So, I figured it's the perfect time share some tricks to help to spice it up a little in the bedroom. Whether you're looking for something new to try or reviving some old tricks, here are a few sexual favors to help boost your sexual fervor.
Explore your local lingerie/kinky sex shop.
When's the last time you bought a new toy, a new game or some new lingerie? If it's your first time, it may feel weird, but it can be a fun experience! Plus, just keep in mind how you and your husband will feel later in the bedroom. Finding new toys and games to try are a great way to spice it up and add some fun. Even though the lingerie usually doesn't stay on too long, it's still fun to buy and use. Just pick out what you think would look best on you and be as kinky as you want to be. While you're there, don't forget to pick up a special "uniform" for the next idea.
Tap into your acting skills and role-play.
What's your husband's fantasy role for you – female police officer, nurse, doctor or some other role? If you really want to have a fun and engaging conversation, just ask him one day. The question alone will defintely peak his interest. Find out what he likes and surprise him by totally transforming into that role and commit to it completely. He won't know what hit him.
Do a boudoir/sexy photo shoot. 
For his eyes only. Whether for Valentine's Day, birthday or anniversary, this is one of the most creative and fun gifts you could ever give your man. A few years ago for Valentine's Day, I surprised my hubby with a compilation of my work and he LOVED it! When we sat down and I started the DVD that I received from my package, he was totally shocked and couldn't believe I did that for him. It was worth every dime and believe me I am not a size 6 but I embraced my curves during the shoot. I was totally nervous at first but I chose a female photographer who made me feel totally comfortable during the session. It was totally liberating.
Thanks to Living Social and Groupon, you can find great deals and most packages come with digital prints, hard copies and sometimes a DVD. Just be sure to prep for your shoot in advance by figuring out what outfits and poses you prefer and based on what you think your man will like. Also, make sure you allow enough time for editing and selecting your best poses just in case you need it in time for a special occasion. Trust me; it's the gift that keeps on giving.
Take a sexy pole or dance class and put your skills to work.
For some people, sexuality comes natural, while others need a little "pick-me-up" whether it's getting a few tips from your girlfriends or enrolling in a class. Classes are great with helping us become more comfortable with our sexuality. Consider going with a friend or group of friends to make it even more fun. Then, pick one of your favorite songs and start practicing for your personal show. If you're an 80's baby like me, you might get inspired with a little Jodeci or the R&B hits from the 90's. You can even check out some of the latest from Beyonce ("Rockets" and "Partition") or Ciara…just to name a few. Don't forget to come up with a cute name for your alter-ego. Then, it's Showtime – time for you to show him what you're working with. Trust, he won't be able to resist your seductive ways. Even if you're not the best dancer in the world, you can still learn the art of seduction and he'll be pleased that you even tried.
Expand your sexual horizons.
Ready to change it up and try a new location, a new technique or a new position? Learn a new trick and try it on him. Allow your body to be his "dish" by bringing in some chocolate, honey, whip cream or even edible lingerie. Don't limit yourself based on what you think other people will think. Break out of the box and be willing to try something new that's fun and pleasurable for both of you because it's not just about him. It's about you too! As it says in Hebrews, "Marriage is honorable in all, and the bed undefiled…" Hence, the bed is pure and stainless; meaning you don't have to worry about limits and boundaries and feeling "dirty." Whatever you and your man decide to do is between you and your man – even if that means doing something that may not be on this list.
Now that you have some ideas, don't procrastinate or talk yourself out of it. Release those inhibitions! Not only will your husband enjoy all of your new tricks, but you will appreciate the liberating feeling of knowing that you did something new and exciting. Don't just do it for him; do it for yourself too! You may not have time to do this every single day but every now and then change it up and do it when you can. If anything, it'll definitely help take your mind off of everything else if even for a moment, an hour or a a few hours.
Have more questions about relationships or need more ideas? Click here to send an email. All names will remain anonymous.
[facebook] [retweet]